14 Nov

Rules to Follow While Opting for Online Flower Delivery

A flower is something we gift someone that is a result of the love and affection we have for them. It signifies freshness, colour and aroma that are bound to bring about a smile to anyone receiving it. During birthdays or formal occasions, a bunch of flowers can be termed as a gift that conveys a message of care and respect where it isn't overtly gaudy to incredibly simple. A bouquet when designed and decorated well brings about a classy look thus bringing about joy to the receiver.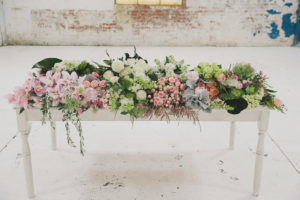 The recent trends of flower gifting have become a business in itself where there are specialised florists helping people with customising flower bouquets. Apart from personally going to them and picking something of your choice, you can always opt for delivery at the address of the receiver which is often arranged by the florist. This is a business where you are likely to find its presence online that take care of the fact that there are no possible glitches in the delivery. While you opt for one such service, here are a few rules you could try following. It would not just result in a good delivery but would also bring about a surprise to the receiver.
Opt for a trusted florist – Anyone and everyone who claims to be good cannot be trusted unless they prove themselves with their work. You could consider reading reviews online for stores dealing with birthday flower delivery Melbourne, asking people around for their level of reliability and accordingly come to a conclusion. While you would be placing order s online, you are likely to come across many that would guarantee services such as trusted deliveries for same day flower delivery in Melbourne.
Plan the delivery before time – Unless it is a last minute plan to gift flowers, it is always safe to make plans beforehand. You could inform the florist with time in hand to allow them to make preparations and make the necessary arrangement for the delivery on the final day. This would also ensure the fact that they do not make last minute mistakes of arranging the wrong flowers or not being able to reach on time.
Opt for in-season flowers – You may be opting for a bouquet consisting of flowers that are not abundantly found during the ongoing season. It often takes time for them to make the arrangements where you may have to pay more due to the unavailability. Opting for in-season flowers would not just guarantee its freshness but would be reasonable as well.
See whether they offer other gifts – There are numerous florists for birthday flower delivery Melbourne who offer other gifts such as jewellery, cakes, wine bottles, chocolates, etc. that compliment the flowers well. You can make the occasion special when you have a second gift to make the receiver feel good about it.
Check whether you would receive notifications – Most online flower delivery stores for same day flower delivery Melbourne ensure that their clients receive immediate notifications as and when they place the order free citation generator either through email or text messages. This would also ensure that you get to know details related to the movement of the order and the time that it is delivered. This allows them to keep you in the loop while the order is being delivered.