04 Feb

4 Vital Tips for Same Day Flower Delivery in Melbourne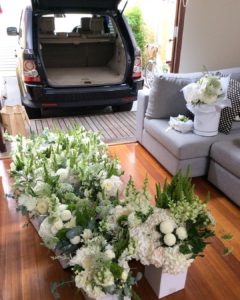 Flowers are, without a doubt, one of the best ways of expressing one's feelings to the loved one on any special occasions. Be it your best friend's birthday, your boss's anniversary or mother's days, a bouquet of their favourite flowers will succeed in bringing a smile to their face.
But in today's hectic life it is quite likely to forget the special days and this, in turn, can cause great disappointment and can get you into trouble. The only option left then is to opt for same day flower delivery in Melbourne. Once you browse through the internet, you will come across quite a few services offering this service.
Below are enlisted some of the tips that you must keep in mind for opting for same day flower delivery.
On-time Placement of Orders – This is one of the most vital things that you must keep in mind while opting for same-day flower delivery. If you do not place it on time, then the florist will not get enough time to deliver them within the stipulated period. You should understand that if a present does not arrive on time, then it loses its significance.
Check Online –If you are under the impression that all the floral shops offer same day flower delivery, then it is a very wrong impression. In this case, you should check the internet to find out the shops that provide this service. Nowadays, most of the businesses have a website of their own. Here you will get to see the bouquets that they offer and their respective prices as well as other information like whether they deliver flowers on the same day or not.
Expect a Higher Price for Such Services – In the case of regular deliveries, the charges are usually less. But same day flower delivery needs the task to be accomplished within a limited period. That is why this particular service calls for higher charges. Since time is at priority for this service, businesses that do not have enough resources also cannot facilitate this one. It is for this reason you need to check the web and find out the right provider for you.
Ordering the Bouquet – These days the reputed Melbourne florist delivery services offer a plethora of options to choose from. You should go through the catalogue well and then place the order after proper introspection. Since time is of great significance for the successful completion of this type of service, it is important that you do not go for cancellation and reordering. This will delay the time and operation of the task.
The above are some of the tips that you should remember while going for same day flower delivery. These will assist you to get the gift delivered to your loved one on time without any harassment.